SEO Case Study – Custom Cake Maker
Website enquiries increased by 1600% in the first 12 months.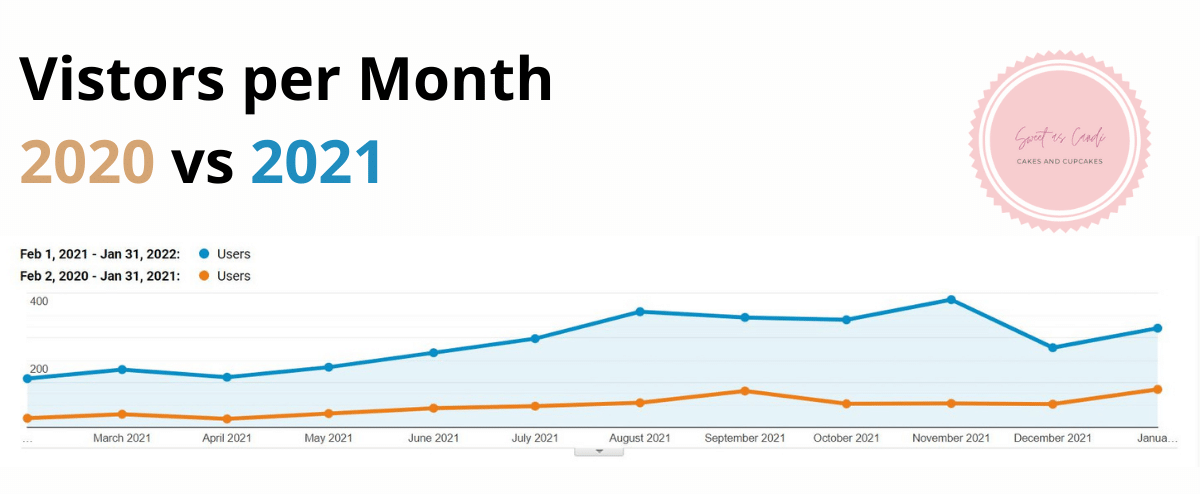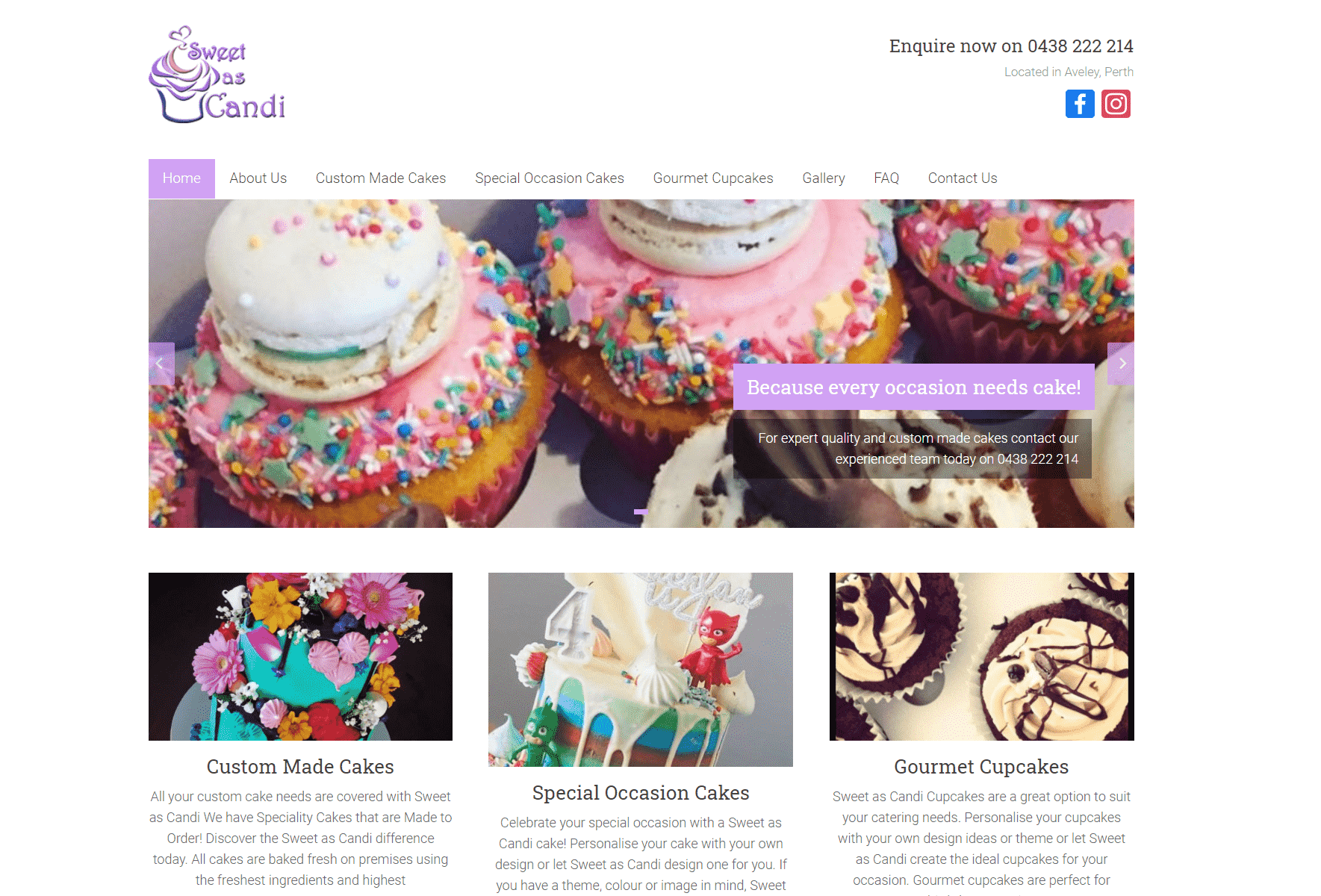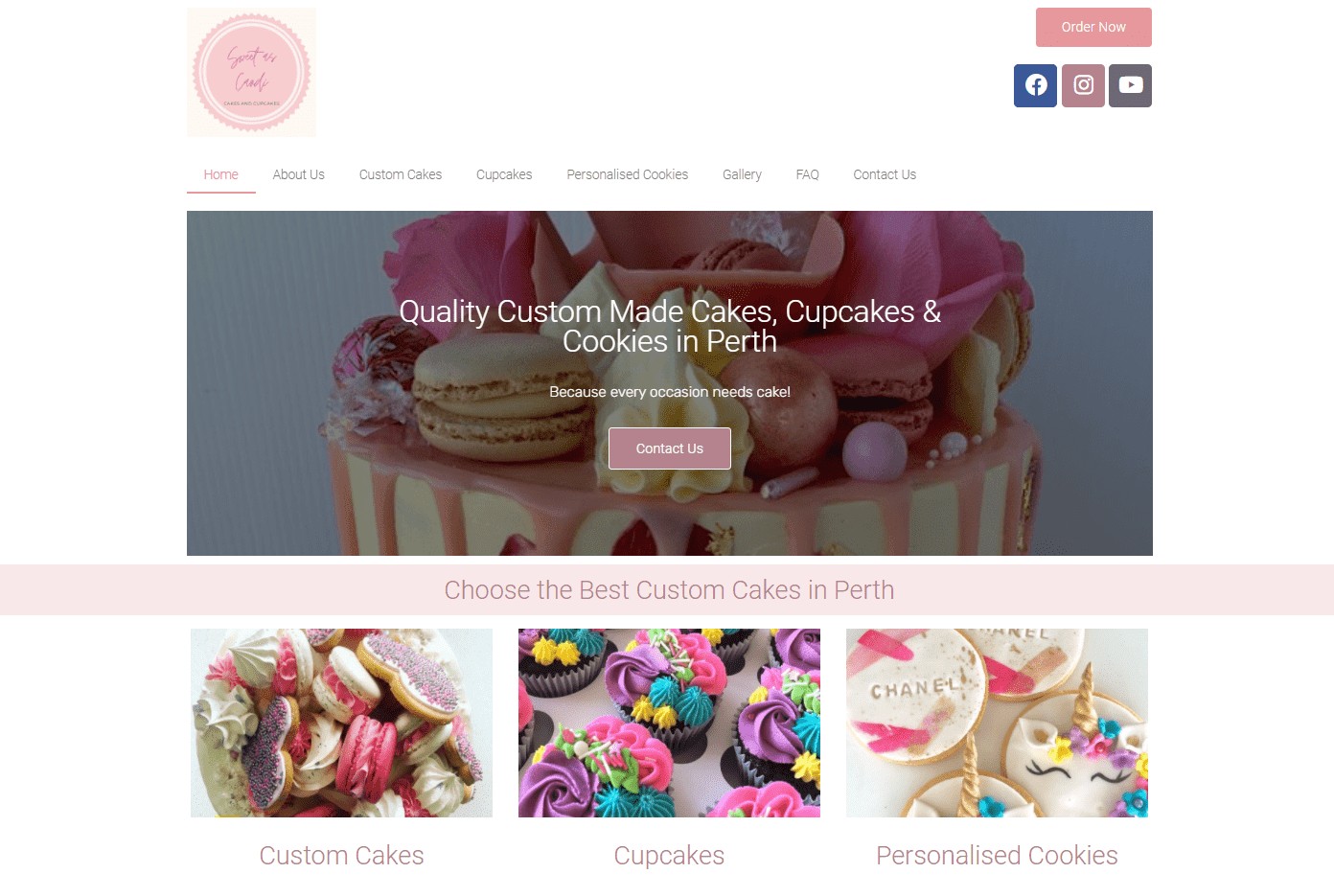 Custom Cake Maker Website Redesign and SEO Strategy
Candice from Sweet as Candi approached JS Website Design in 2021 to review her existing website as it was outdated and wasn't bringing in many leads. The ideal goal for the site was to give it the facelift that it needed but also to rank better in the search engines.
Sweet as Candi is a custom cake maker who specialises in custom cakes, cupcakes and personalised cookies for special occasions.
Where Did We Start?
Once we learnt more about Candice's business we began to research her market and her competitors. We completed some thorough keyword research and it became apparent that instead of just ranking for her local suburb of Aveley in Perth, it was highly possible that Sweet as Candi could compete against her bigger competitors in the city of Perth. 
So that's what we did – we targeted keywords with Perth as the geographical target. This meant that there were much higher search volumes meaning more and more people were going to discover Sweet as Candi in the search engines.
What Was Our SEO Strategy?
We started by adding a lot more optimised content to the site – targeting Perth as the geographical location as well as targeting the right keywords with excellent search volumes. This was optimised in the headings, the links on the site, the overall content and through the images as well. 
We also underwent a major redesign of the website by updating photos (cake styles go in and out of fashion too!), optimising layouts to improve user experience and refining the call to actions. The game changer here was updating the contact form to make it quick and easy for a customer to book online. It allowed Candice to collect all the information she needs in one go to allow her to send through an accurate quote straight away. 
Where is the Site Now?
The site has made huge gains over the last 12 months since its website redesign and SEO strategy. From ranking for her small town in Perth to now ranking for the city of Perth has given Sweet as Candi the huge boost that it needed. 
Here are some remarkable website stats 12 months on…
Website Users increased by 299%
Page Views increased by 333%
Organic Search increased by 267%
Multitude of keywords on the first page including our golden keyword "Custom Cakes Perth" 
From 5 enquiries in 12 months to over 80 enquiries in a 12 month period.
We recently spoke to Candice about how her business is going and it was amazing to hear how the website redesign and SEO implementation has changed her business – the impact is much more than the numbers above. Candice is now booked out weeks to months in advance and has even been contacted by larger companies, corporations and council groups to make delicious custom cakes, cupcakes or cookies for their corporate event. Not bad for a local Perth Mum who loves to bake!
Here is what Candice had to say about the website redesign…
Since my website launched my business has grown exponentially. In 2021, after consultation, a revamp was done. Since then, my business has continued to grow. I was only getting a handful of enquiries each year and since the redesign I've had over 80 enquiries in the same 12 month period! I am now booked out weeks to months in advance.
Grow Your Business with JS Website Design
Contact the team at JS Website Design today to start getting results for your business.